In the latest twist surrounding the highly publicized breakup of Britney Spears and Sam Asghari, it has been revealed that Asghari was seen without his wedding ring just weeks before rumors of their split began to circulate. Asghari, known for his role in "Family Business," posted a slideshow on Instagram sans ring, offering his gratitude for the support during his mother's recovery without mentioning any details about his marriage. This comes after earlier reports of Spears being spotted without her ring during a vacation in March. Despite celebrating their first wedding anniversary just months ago, sources now claim that divorce is imminent for the couple. With speculation running high, fans are eagerly awaiting an official statement from the pair.
Sam Asghari seen without a wedding ring
The speculation surrounding the state of Sam Asghari and Britney Spears' marriage reached new heights when Sam was spotted without his wedding ring less than a month before the breakup rumors began to circulate. Paparazzi photos captured Sam on July 31, posting a slideshow on Instagram in which he was noticeably not wearing his wedding band. The slideshow's caption was about his mother's recovery after an accident, and while it garnered attention and supportive comments, there was no mention of the missing ring.
Britney Spears also not wearing her ring
Adding fuel to the breakup rumors, it was revealed that Britney Spears was also not wearing her wedding ring well before the reports of their split hit the news. In March, Britney went on a vacation with her longtime friend and manager, Cade Hudson, but Sam was noticeably absent. Paparazzi photos captured Britney and Sam in separate locations, and neither of them had their wedding rings on. At the time, Sam's representative denied any trouble in paradise, stating that Sam had taken off his ring because he was "filming a movie." The lack of wedding rings added to the speculation surrounding the state of their marriage.
Paparazzi photos during vacation without rings
During Britney's vacation in Puerto Rico, a video she posted on social media showed her without her wedding ring. Additionally, she was seen in the company of a man alleged to be a member of her security personnel. An eyewitness account reported that Britney and the man were together at a Starbucks in Dorado, Puerto Rico. While the rumors surrounding their marriage were beginning to swirl, Sam's representative once again denied any marital issues.
Asghari's rep denies trouble in paradise
Amidst the growing speculation and rumors, Sam's representative issued a statement denying any trouble in Sam and Britney's relationship. The representative clarified that Sam had been seen without his wedding ring because he was focused on filming a movie and had temporarily taken it off. The statement aimed to alleviate concerns and put an end to the rumors surrounding their marriage.
Britney's Instagram deactivated
At the time of their anniversary, Britney's Instagram account was suddenly deactivated. The deactivation raised even more questions and led to speculation about the state of their relationship. With no posts or updates from Britney on their special occasion, fans and followers were left wondering about the significance of this move.
Accusations of cheating
TMZ reported accusations of cheating within Sam and Britney's relationship. According to sources, the married couple got into a heated dispute over the allegations. An insider predicted that it was only a matter of time before Sam filed for divorce. The accusations added another layer of complexity to the rumors surrounding their relationship and fueled speculation about a possible split.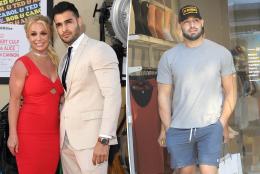 Sam Asghari celebrates anniversary
Despite the mounting rumors and allegations, Sam Asghari took to Instagram to celebrate his and Britney's first wedding anniversary. He shared a photo of himself and Britney, both wearing their wedding rings, with a heartfelt caption honoring their first year together as a married couple. The post seemed to contradict the speculation surrounding their marriage and offered a glimmer of hope to fans who were rooting for their relationship.
Split confirmed by Page Six
Page Six, a reputable source for celebrity news, confirmed the breakup between Sam Asghari and Britney Spears. However, no official statements have been released by either party regarding their split. The confirmation from Page Six added weight to the rumors and gave the public a glimpse into the possible end of their relationship.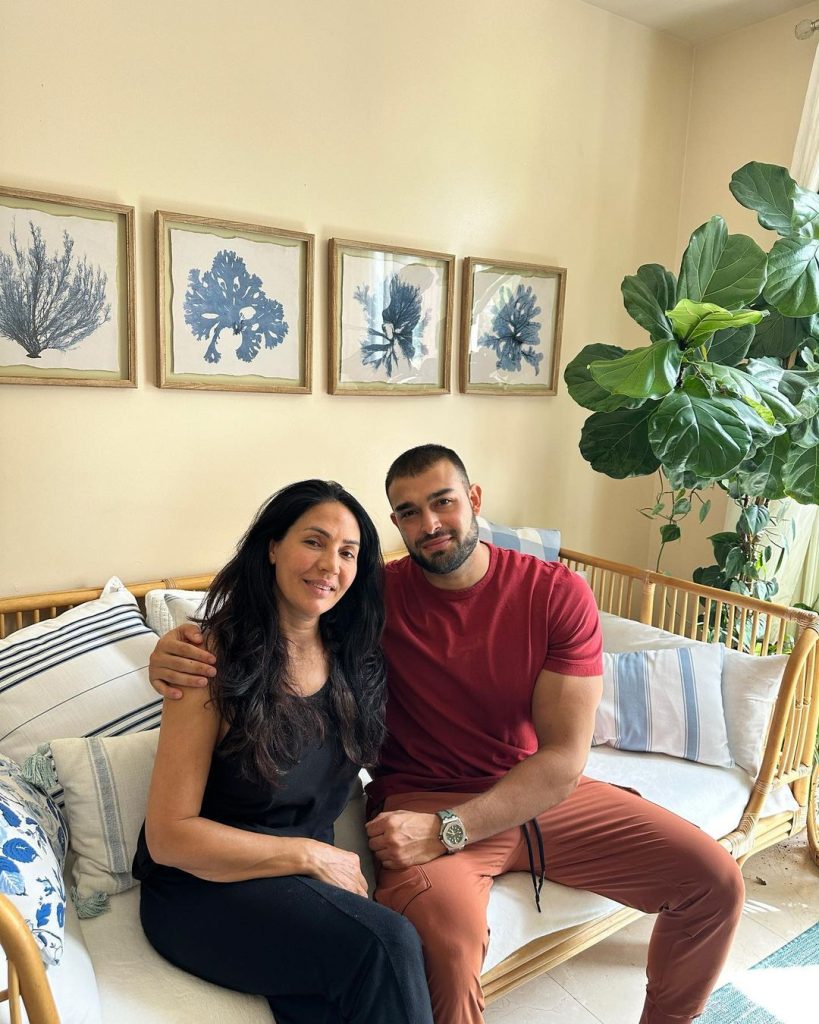 Background on their relationship
Sam Asghari and Britney Spears had been dating since 2016 and tied the knot in a fairytale wedding ceremony in June 2022. Throughout their relationship, they faced various challenges, including the highly publicized conservatorship that Britney had been under. The conservatorship was finally terminated in November 2021, marking a turning point in Britney's life and potentially impacting their relationship. Despite the obstacles they faced, they stood strong together until the reports of their split emerged.
A prenuptial agreement in Britney's favor
According to a source, Sam and Britney signed a prenuptial agreement prior to their marriage, and it was reportedly in Britney's favor. The exact terms of the prenup were not disclosed, leaving room for speculation and curiosity among fans and the public. The prenuptial agreement added another layer of complexity to their relationship and potentially impacted the decision-making process regarding their split.
In conclusion, the absence of wedding rings, suspicious social media activity, and accusations of cheating have fueled speculation about the state of Sam Asghari and Britney Spears' marriage. While Sam's representative has denied any trouble in paradise, the confirmation of their split by Page Six has left fans and followers eagerly awaiting official statements from the couple. The background of their relationship and the alleged prenuptial agreement provide insight into the complexities of their marriage and the potential factors that may have led to their decision to part ways. As the news continues to unfold, all eyes will be on Sam and Britney to see how they navigate this new chapter in their lives.